Kenstan Lock Company Launches New Website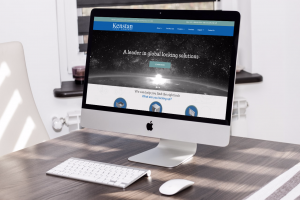 We are so excited to finally unveil the newly redesigned www.kenstan.com! We have been working hard over the past several months to update and expand this site to create a truly intuitive web experience. Whether you are an existing customer or are interested in adding Kenstan Locks to your cases and cabinets for the first time, Kenstan.com was designed with you in mind.
In addition to being fully updated with all current product lines, Kenstan.com now features the ability to "Find your Lock" based on your project specifications. As always, our product configurator allows you to select your items and submit an order for review by our staff.
Since 1963 Kenstan Lock Company has been the leading global manufacturer of high-quality showcase and cabinet locks. Each year we continue to enhance our product lines to better accommodate the ever-changing needs of our commercial, industrial and retails clients. We hope the new Kenstan.com will cement our commitment to total service to meet your specific security demands.
---